BREAKING NEWS: Texas House bill could prevent Heathens from fostering or adopting children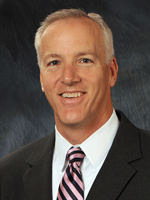 March 10th, 2017, was the final day of the legislative session. Texas House Representative James Frank (R), of Wichita Falls, submitted a new bill that attempts to reform child welfare services in the Lone Star State.
The latest in a long history of conservative lead 'Religious Freedom' bills, House Bill 3859 seeks to prohibit the state from taking any adverse action against faith-based organizations, like Foster Care or Adoption Agencies, who choose to reject applicants based on their religious beliefs. Some of the bills key features are actually already covered by the  Religious Freedom Restoration Act but the new bill could undermine some of the protections against blatant discrimination found in the RFRA.
What does this mean for Heathens in Texas?
While most of the bill's proponents were focusing on religious conflicts with the LGBT community, if passed, House Bill 3859 could allow Foster Care and Adoption agencies to refuse to place children with Heathen families/individuals. Potentially even more alarming, this would include 'kinship care'; the process by which one can (temporarily or permanently) take over the guardianship of the child of a family member who has been deemed 'unfit' by the state. Meaning that the children of extended Heathen families could potentially be prevented from reentering the care of any of their kin if the agency in question doesn't approve of their beliefs.
It's important to note that the bill does contain a clause which stipulates that there be at least one non-religious agency in each region. This is intended to help provide alternatives for those who find themselves rejected by religiously oriented agencies, however, it overlooks a major issue. While those living in more urban regions might have access to a (significantly limited) number of non-religious agencies, those in more rural areas of Texas could have a serious problem. Most of the rural regions, which make up the vast majority of the massive state, are deeply religious and notably conservative. If an alternative agency exists at all, it could be an incredibly long distance from those in need. A similar measure to 3859 was passed in Mississippi but was shot down by federal courts last year when they deemed it to be unconstitutional.
Also noteworthy is the recently passed House Bill 4, which would allow the state to contract local non-profit agencies to handle foster children's casework. This could result in a situation where a child's state assigned caseworker could be a member of a religious organization and potentially be allowed via House Bill 3859 to refuse service, regardless of the agency that fostering families choose to go through. House Bill 3859 has not yet been passed, but similar measures have come very close in recent years, so it is not outside of the realm of possibility.
[Huginn's Heathen Hof will be following this story as further developments occur.]
---
If you enjoyed this article and others like it, consider subscribing to our Patreon! For just $1 a month you can help support everything we do and get access to exclusive content and rewards!
Every penny helps us to keep our services free for those who need them most.